PHYSIOTHERAPY PRACTICE "ANAPLASIS"
THEOFANIS TSANTILAS - TRIKALA GREECE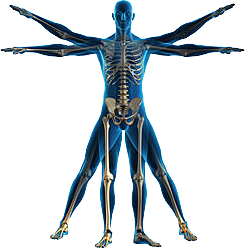 Theophanis Tsantilas was born in Trikala, Thessaly in 1981, where he completed his secondary education. His basic studies in Physiotherapy were completed in 2005 at the National Sports Academy in Sofia. He has always thought that specialization in the subject matter is a major asset, so he acquired the Muscle Stretching in Manual Therapy diploma with excellent degree. He was trained in BOBATH Neuroscience and specialized in the McKenzie Mechanical Diagnosis and Treatment Method.
He is a warm supporter / devotee of Lifelong Learning and the constant evolution of existing knowledge. Indeed, because of this, it is constantly seeking to acquire skills so that innovation and its pioneering methods increase efficiency in repairing injuries and chronic diseases.
He is a member of the World Confederation for Physiotherapy (WCPT) and a member of the Panhellenic Association of Physiotherapists. In 2009 he established a Physiotherapy Lab under the name "ANAPLASIS". At the same time, he has a huge clientele with plenty of incidents and diseases. The equipment is renewed and constantly modernized, providing powerful therapeutic weapons.